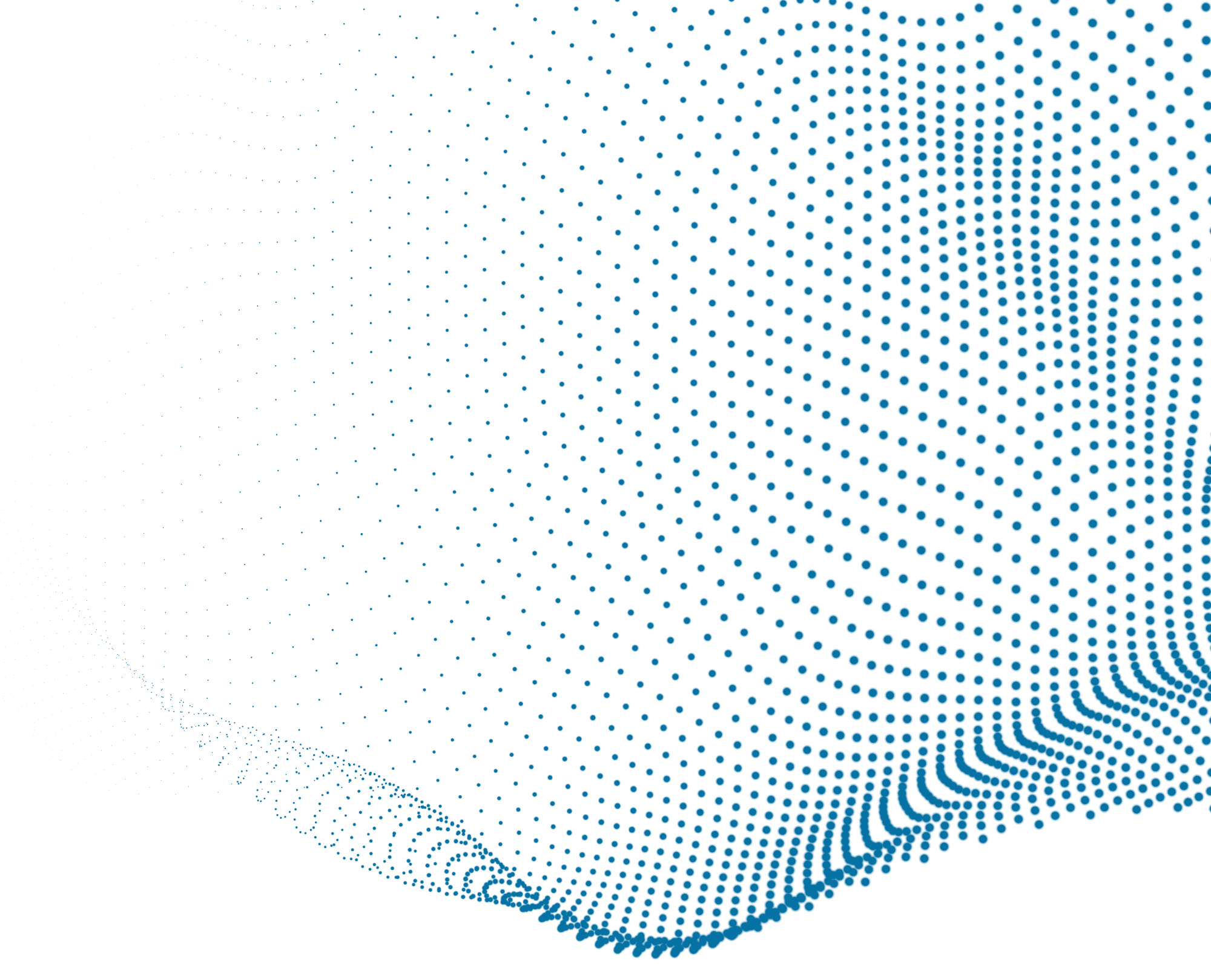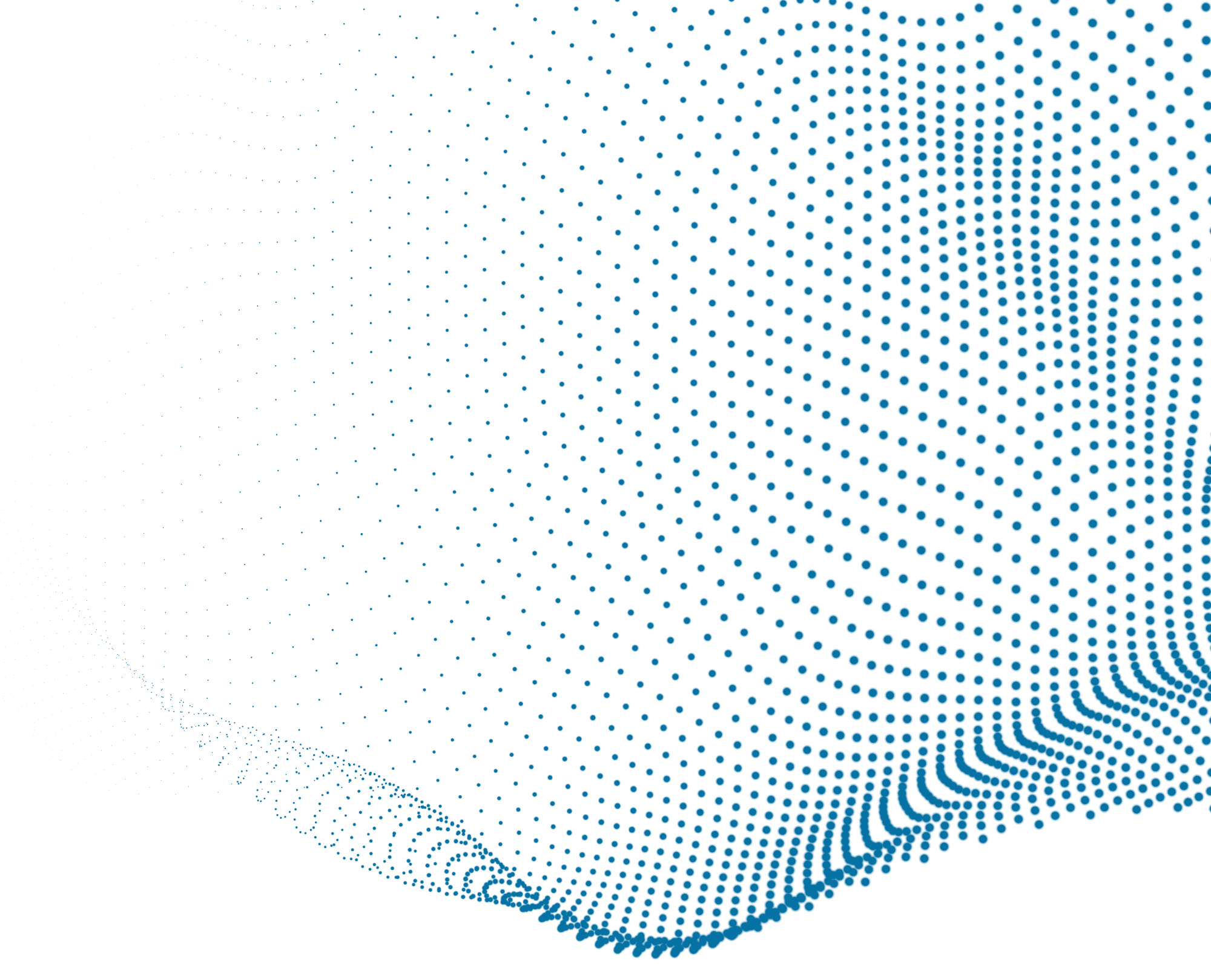 Distributed Control System (DCS)
DM500 Series RTU (Rack Mount Remote Terminal Unit)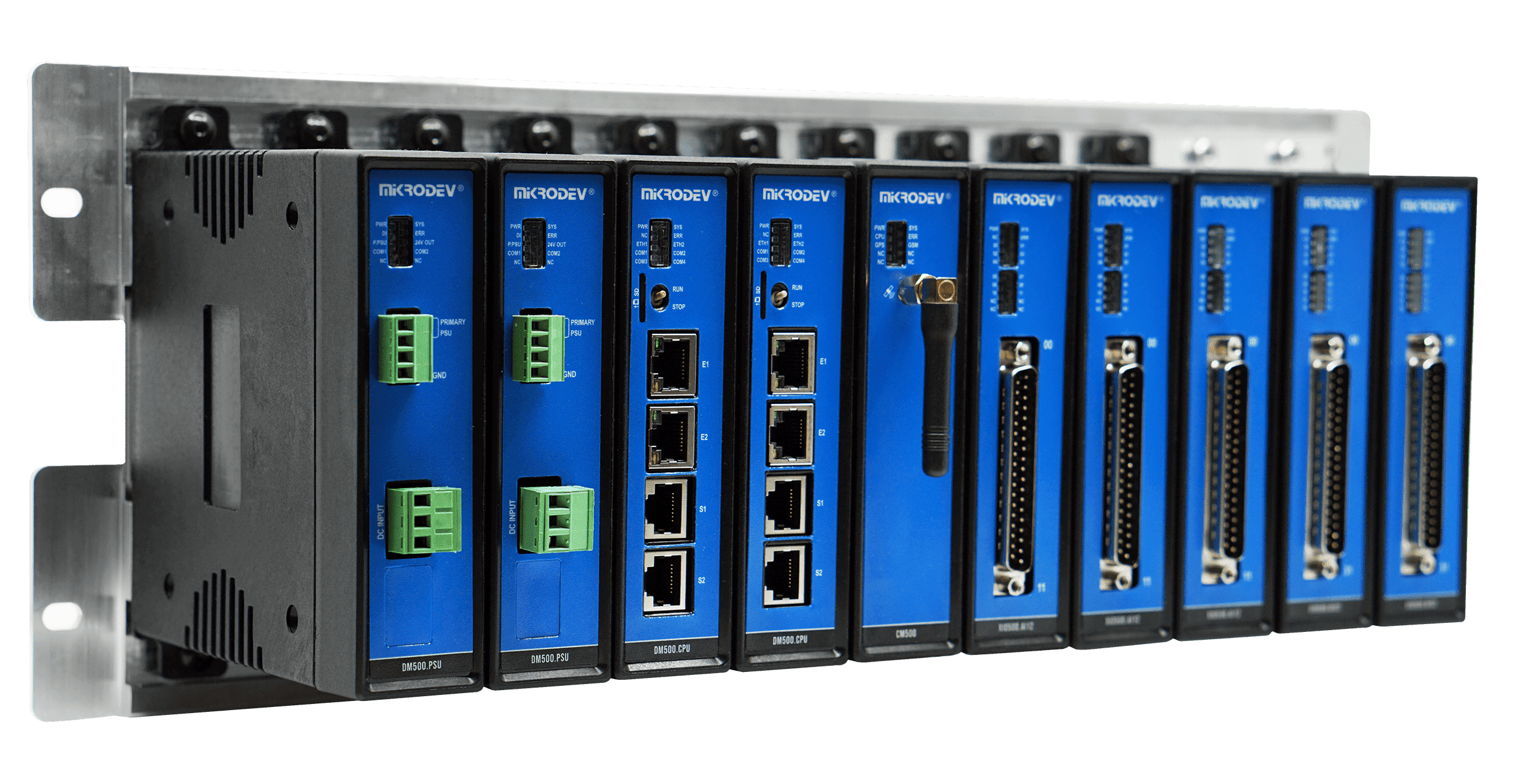 Distributed Control Systems (DCS), a hardware network used to monitor and control industrial processes, consists of numerous controllers that can operate independently from a centralized control room. This design ensures uninterrupted process continuity in case of a failure in one controller, as others can seamlessly take over the process. 
Mikrodev DM500 Series RTU (Rack Mount Remote Terminal Unit) is a device series that serves as a part of the DCS system, collecting and transmitting data from field sensors and actuators. The domestic DM500 Series RTU devices boast a modular structure, allowing the attachment of various input/output modules according to specific needs. DM500 Series RTUs offer high performance, reliability, and flexibility. 
Mikrodev offers the DM500 Series Rack Mount RTUs to control and read smart electrical devices. These devices can communicate through standard protocols such as IEC 61850, MODBUS TCP, and MODBUS RTU. Moreover, they are compatible with SCADA or control center software via IEC 60870, DNP3, and MODBUS TCP protocols. Mikrodev RTU products, featuring easy, flexible, and rapid programming capabilities along with I/O modules attached to slots on the Rack panel, provide diverse I/O options, making them a preferred solution in electrical energy applications. The DM500 series RTUs use the Function Block Diagram (FBD) language, defined in the IEC 61131-3 standard, for programming. With the drag-and-drop logic provided by the FBD language, applications can be developed effortlessly and swiftly. The Rack Mount configuration of the DM500 RTU offers the convenience of automatic ID assignment to devices, and it eliminates cable clutter by enabling the single-point power supply of devices on the panel. The primary and redundant PSUs are automatically assigned according to the slot on the panel without requiring external connections, ensuring the PSU's seamless operation through a single Rack panel. 
Furthermore, Mikrodev offers multiple product alternatives for the DM500 Series RTU devices, providing solutions for PLCs, PLC GSM, and domestically produced RTU devices. Common features of the Mikrodev DM500 Series RTUs include support for industrial protocols such as Modbus RTU/TCP, IEC 60870-5-101/104, DNP3, and IEC 61850, and the use of a 32-bit ARM Cortex-A8 processor and Linux operating system. Additionally, these RTU devices are designed with a 19-inch Rack Mount enclosure. 
Mikrodev's DM500 Series differentiate from each other in terms of certain technical specifications.   
In order to inquire about the technical specifications of the modules in greater detail, you can use the filtering options in the left menu and list the products according to their technical features. Furthermore, you can access more detailed technical information by reviewing the documents and PDFs available on each product's dedicated page. With all these advanced hardware capabilities, Mikrodev stands out in the industrial automation sector, offering qualified products and solutions.  
Mikrodev's RTU devices are confidently preferred in various application areas, including building automation, energy systems, water systems, process automation, machine automation, transportation systems, IoT and telemetry applications, lighting systems, and agricultural irrigation systems. Mikrodev maintains its pioneering position in Turkey's industrial automation sector, supporting MODBUS RTU, MODBUS TCP, PLC GSM, IEC 61850, IEC 60870, IEC 104, and MQTT protocols with  PLCs, RTUs and SCADA products list in the product range. The company continues its efforts to enhance the sector while ensuring the progress of its activities.